Opportunities to connect, engage, and serve.
Sharing our faith is key to strengthening it. And so are sharing our gifts, our joy, and our time. There are lots of ways to "plug in" to the community of faith at St. Alban's.
Help an outreach effort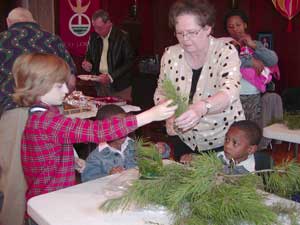 For all of us, likely, it is a struggle to live a Christ-like life of compassion and service to "the least of these." Yet there are so many in need across the world and in "our own back yard." St. Alban's parishioners gather in a number of efforts to extend a loving hand to a neighbor in need.
Volunteer for a church committee
St. Alban's offerings would not be possible without the countless volunteers who give of themselves to make our glorious worship and vital programs happen. Please consider volunteering your time or gifts to help one or more of these groups with their important missions.
Fellowship groups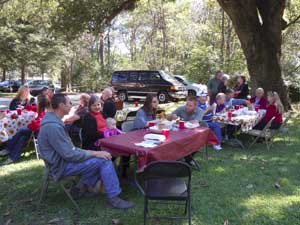 There are a number of fellowship groups at St. Alban's where people gather to talk, relax, and build the friendships and connections that make our parish so strong.
Ministries
Lay Worship Leaders

Episcopal Church Women

Men's Fellowship

EYC (Episcopal Youth, 7 - 12 grades)

Altar Guild (open to men and women)

Choir

Christian Education

Communications

Calling Committee

Prayer Chain

Outreach

Diocesan Ministries