Music
St. Alban's Pipe Organ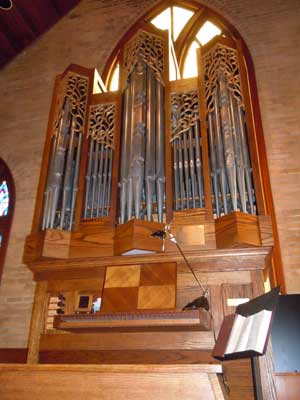 St. Alban's regained parish status in 1973 that had been lost nearly a half century earlier.
The revived parish set out two goals: a new rectory on newly acquired property adjacent to the church and a pipe organ. The rectory was accomplished in 1976.
The parish's dream of a pipe organ for St. Alban's materialized with gifts by:
Dr. & Mrs. C. R. Kolb, Mrs. J. L. Berryman, Mrs. C. J. Bourgoyne, Mrs. A. B. Cook, Mrs. W. E. Culp, Mr. & Mrs. G. B. Davis, Mrs. E. H. Fox, Mr. & Mrs. Jimmie Graham, Dr. & Mrs. C. W. Kitchens, Dr. & Mrs. C. W. McFatter, King Merritt, Dr. and Mrs. C. H. Ramsay, Mrs. Ruth Ramsey (Bell), Mrs. Z. H. Ream, Mrs. C. M. Smith, Mrs. Jack Tohill.
The beautiful "tracker" organ, built especially for St. Alban's by the Steiner Organ Company, Louisville, Kentucky, stands majestically at the east end of the nave. A "tracker" organ is unique in the way that the organist's action admits air into the pipes that the key controls via thin strips of wood called "trackers."
It was dedication July 16, 1979.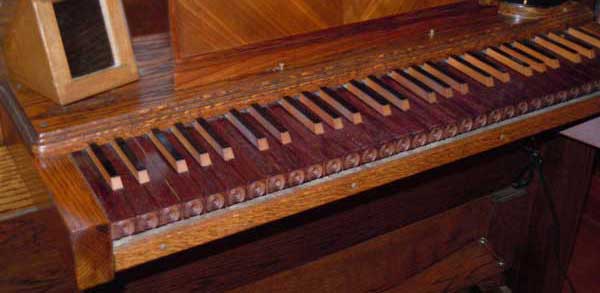 Choir
The St. Alban's Choir is comprised of enthusiastic voices who sing at the 11:00 am service. New choristers are welcomed at all levels of proficiency to add their voice to the Glory of God.
Sharon Hanks and Karen Sanders, "Pie Jesu" at Maundy Thursday service, March 28, 2013. Click to Play: